Description
Important: Modified Insta360 ONE R camera modules are not waterproof after conversion. MFT mount supports manual lenses only.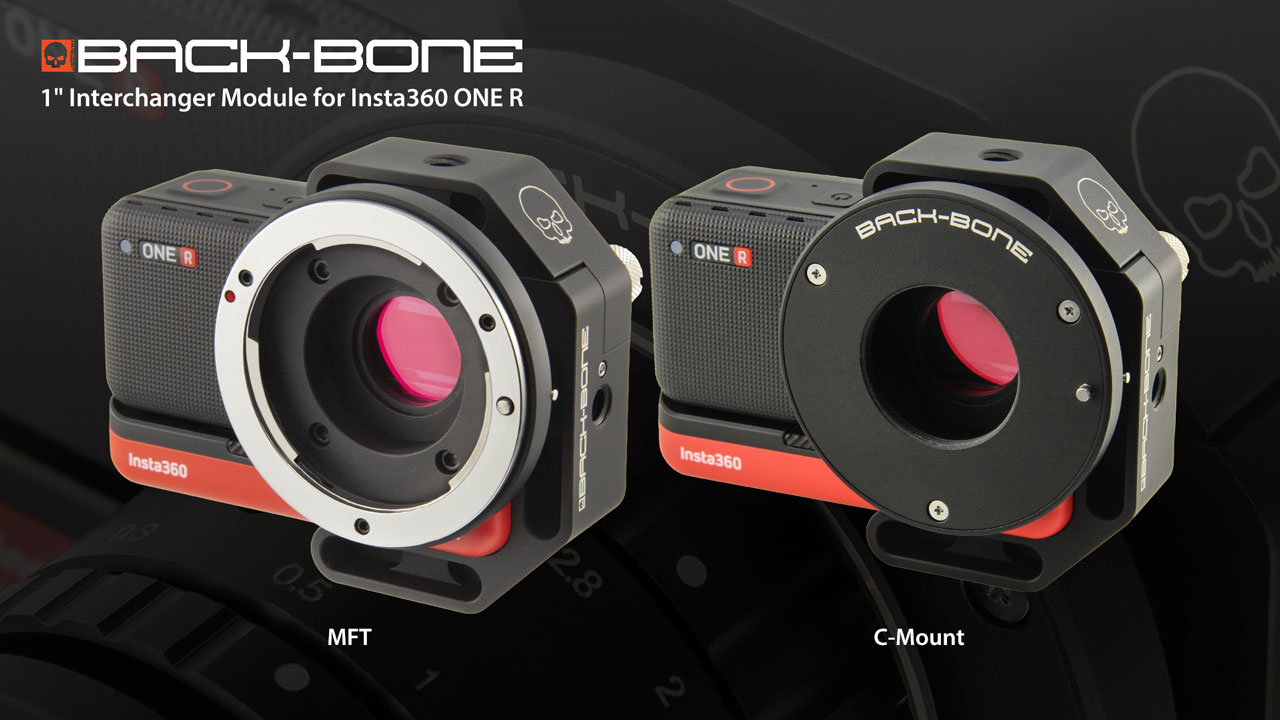 Unleash the beast in your Insta360 ONE R 1″ 5.3K camera module
Do you already own a compatible Insta360 ONE R Module? If you don't want to take on the conversion yourself using one of our Mod Kits just send it to us and we'll do the work for you! Take full advantage of all the killer resolutions, frame rates and features of the Insta360 ONE R 1″ camera module with your own choice of lens! Transform your 1″ module into a Back-Bone Interchanger! The kit comes with everything you need to convert your module so you can connect MFT & C-Mount lenses. You can use any manual MFT lens as well as vintage Bolex film lenses or any of the thousands of C-Mount lenses* that have been developed over the past 100 years. Because C-Mount is an industry standard mount for machine vision, medical and scientific imaging equipment, you can also connect the camera directly to microscopes, telescopes and a wide variety of other devices. Mount just about any popular lens type like Canon or Nikon using readily available MFT or C-Mount adapters!
The kit's removable IR cut filter means you can image in 'full spectrum' from the edge of UV up to NIR and Infrared. You can also get custom filters such as cold mirrors for blocking all visible light or ND filters to adjust your exposure.
When using heavy lenses we recommend pairing your modified module with our all aluminum tripod mount with 3x standard 1/4″ tripod mounting points.
Features:
We'll convert your own Insta 360 ONE R 1″ image sensor module!
Shoot up to 5.3K/30 with your own choice of lens
Add killer features like manual focus, zoom and cinematic depth of field
MFT & C-Mount lens mounts included
Connect most popular lens types with optional adapters
Use with microscopes, telescopes and more!
*16mm or 1″ format C-Mount lenses are recommended for best results. 2/3″ or 1/2″ format lenses may vignette.
Includes:
Ribcage MFT/C Mod Kit For Insta360 ONE R
Conversion service
Premium machined aluminum housing parts
MFT mount (manual lenses only)
Dedicated C-Mount
Aluminum tripod mounting bracket with 3x 1/4″ mounting points
IR-Cut filter
Screws and hardware