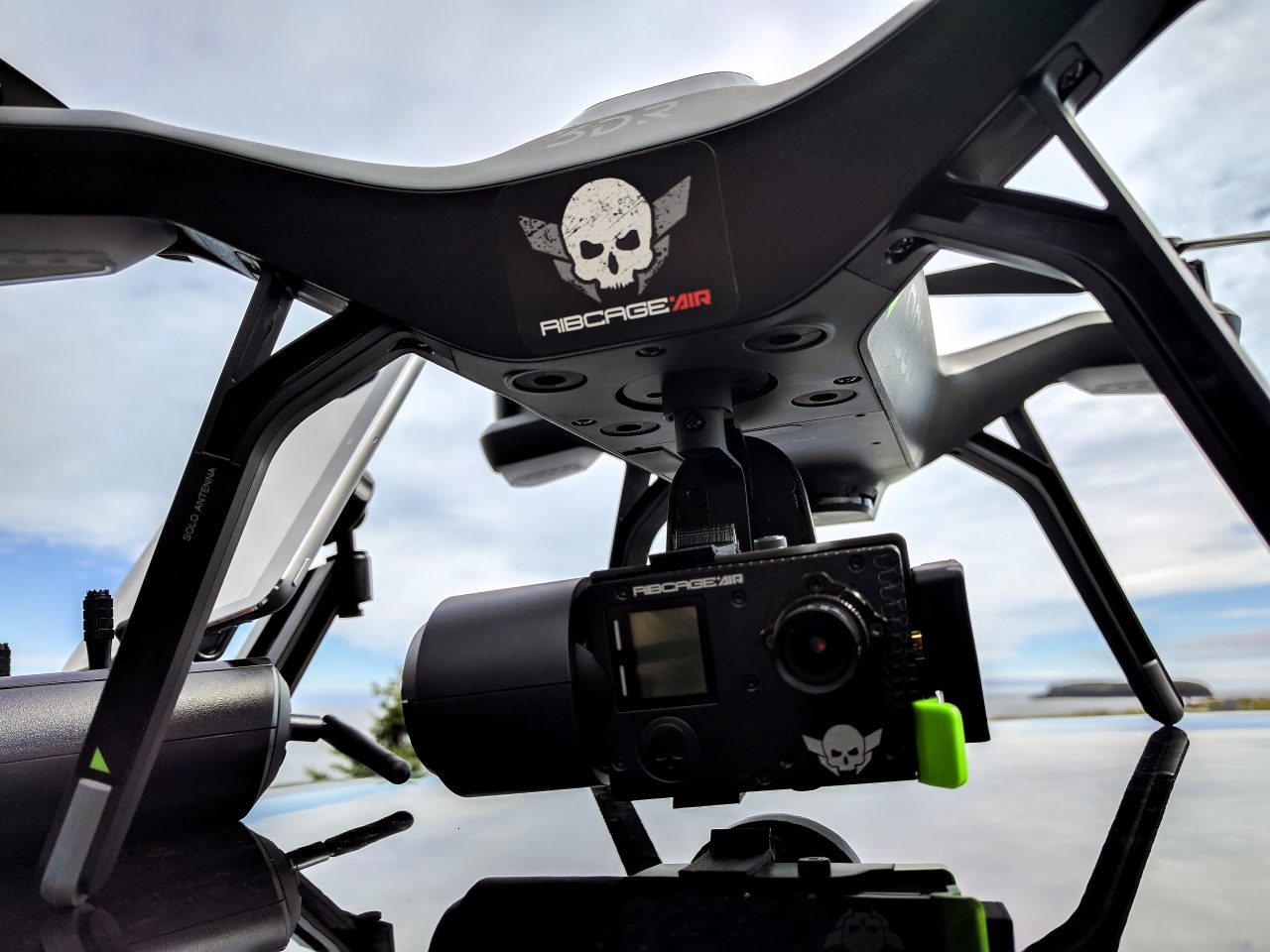 Built to Fly
Ribcage camera systems are perfect for integration on small aircraft, UAV's and gimbals. Our new H5M12 and H5PRO Hero5 mods are light weight and Karma ready when using small M12 lenses. Our Ribcage AIR Hero4 camera and Mod Kit are designed specifically to be as light weight and flexible as possible. Every last gram of extra weight has been machined away while maintaining all the strength and quality that the all aluminum Ribcage is known for. We've also added mounting features to make the mod fully compatible with the 3DR Solo platform.
3DR Solo
Not only does the Ribcage AIR fully support the 3DR Solo gimbal, but we've also created a gimbal balancing kit specific to the Solo called Dead Weight. The tiny weights are almost two times heavier than lead for maximum punch in a small package. This will allow you to properly balance your gimbal for each lens or accessory you add. A balanced gimbal will give you smoother footage, less motor fatigue and longer battery life.
Your Choice of Lens
Get exactly the look you need with your choice of glass and infinite options. For small drones use the camera with our light weight M12 lens mount. For aircraft with larger gimbals take advantage of the camera's versatility to attach M12, CS or C-Mount lenses. Other lens types can be connected with optional adapters. By changing the lens you can remove fisheye distortion, increase zoom and more. This makes the resulting footage more desirable and it will integrate better with footage from the other cameras in your productions.
Filter Options
The Ribcage for Hero4 supports up to 3 internal filters at once¹ that can easily be placed behind the lens. This is important for small lenses such as M12's that don't have filter threads. Filters are also placed behind the lens to keep the weight more towards the center of the camera. Easily use a single filter or a combination such as an IR-Cut filter for normal color plus an ND filter. IR-Cut, ND, Cold-Mirror, NDVI and more are available.
¹Number of filters depends on thickness. 2 x 1.1mm thick filters can be mounted, or three 0.5mm thick filters.