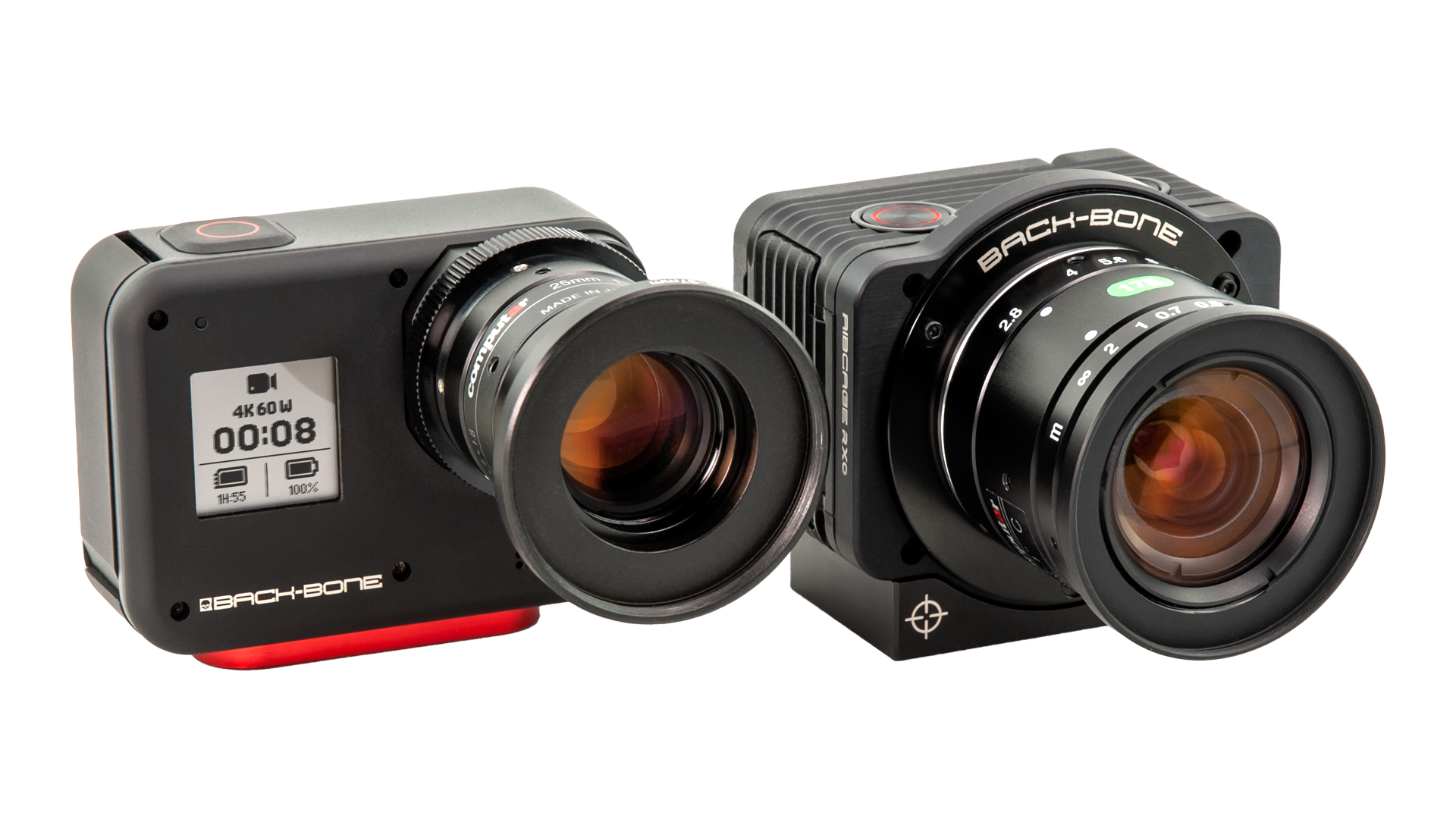 Why Use Back-Bone Camera Mods?
Since 2013 Back-Bone has created a series of professional modifications for GoPro and Sony RX0 II cameras that allow users to use their own choice of lens. Our modified cameras are capable of accepting almost any lens, from tiny M12 lenses, compact C-Mount lenses, professional SLR lenses and more. We chose the primary mount for our camera mods to be C-Mount which also allows the cameras to be attached to microscopes, telescopes and more. Built out of premium machined aluminum, our mods allow you to connect the largest selection of lenses possible on a camera.
Mods are available as a do-it-yourself kit for enthusiasts (GoPro Hero4, Sony RX0/RX0 II) or come pre-installed on GoPro HERO5 / HERO7 / HERO8 Black and Sony RX0 / RX0 II cameras.
"BUILT ON GOPRO & SONY ACTION CAMERA PLATFORMS, A BACK-BONE MODIFIED CAMERA CREATES INFINITE NEW APPLICATIONS AND POSSIBILITIES…"

WHY MODIFY?
For everything a fixed fish-eye lens can't do.
Take greater advantage of GoPro & Sony's incredible video capabilities.
Get professional looking results from a tiny camera
Have an extremely small camera for difficult shots – match the look of larger cameras
Unlimited lens options allow for infinite shooting possibilities.
Control your camera's: FOV, DOF, aperture, zoom and focus.
Use High Megapixel lenses to shoot undistorted 4K videos.
Create innovative 360 VR videos and high-res 360 stills.
Utilize professional accessories and shoot like the Pros.
Unleash your imagination!