Mounting M12, C-Mount Lenses & More on GoPro Hero5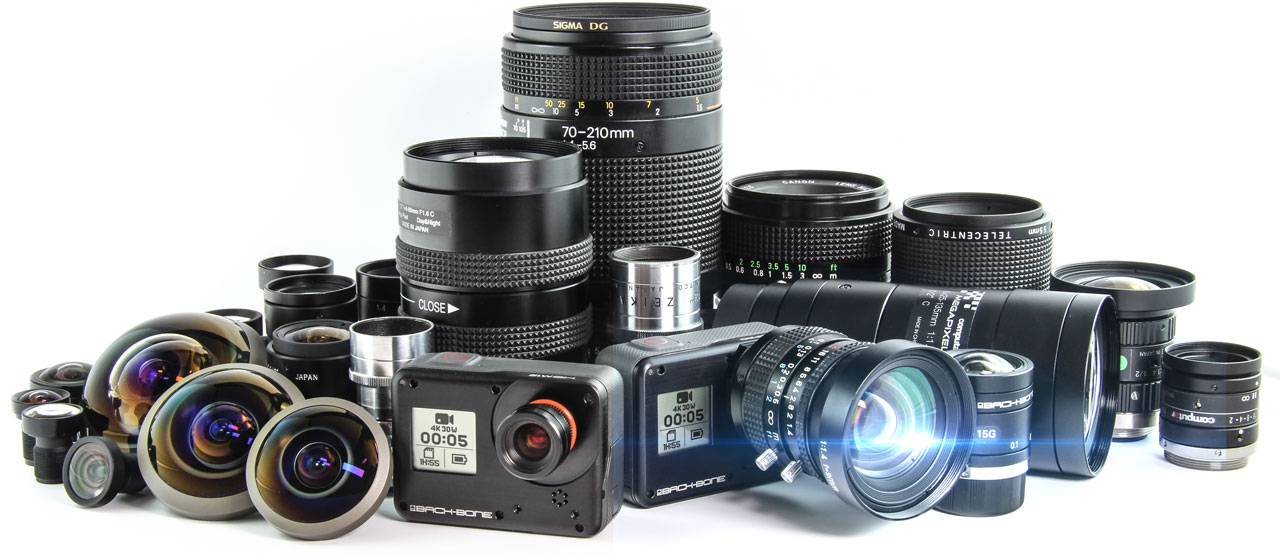 Use a narrow field of view (zoom in) without giving up 4K resolution
Optically correct fisheye distortion without processing
Add shooting features like focus, zoom and iris control for professional results not possible with the regular lens
Get pro looking defocussed backgrounds
Add custom filters for your application
Create professional high resolution cinematic footage for less money
Fit a professional camera in a small space
Connect to microscopes, telescopes and more
Back-Bone has developed the Ribcage – a camera modification that allows multiple lenses to be attached
Camera parts are manufactured and installed in Canada
The front of the camera and the lens are removed and replaced with our precision machined aluminum parts
The original camera lens can be re-used
Available in two Hero5 versions: H5M12 for compact 'M12' lenses and the H5PRO for M12 as well as larger professional lenses
DIY kits are also available for Hero3/3+, Hero4 and YI 4K
The answer is 'just about anything'. The Ribcage H5M12 camera will take small fixed focus high-res M12 lenses and the H5PRO will take M12, CS and C-Mount lenses. Just about any popular lens type can be connected the the H5PRO with optional adapters including Nikon, Canon, Pentax and more. In addition, because C-Mount is the primary mount type for the H5PRO it can be attached to a wide variety of scientific and medical equipment. It can be connected directly to a C-Mount beam splitter on a microscope or to a telescope with a small adapter.
All Ribcage Modified Hero5 Black Cameras Ship in Custom GOcases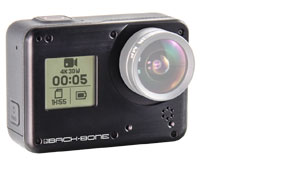 M12 Lenses
 BEST FOR:

Drones / gimbals / Karma

Underwater Housing

Light Weight / Small Size

360° video rigs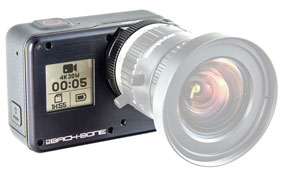 M12 | CS | C-Mount
BEST FOR:

Multiple Lens Types / SLR Lenses

Adjustable Focus / Iris / Zoom / DoF

Cinematic Shooting

Microscopes / Telescopes etc.
| Feature | Availability |
| --- | --- |
| M12 Lenses | |
| CS-Mount | |
| C-Mount | |
| Entaniya VR | |
| Internal Filters | (M12 lenses will require an IR-Cut for normal color) |
| Fits in waterproof Super Suit | (with compatible lenses) |
| Karma Compatible | (with compatible lenses) |
| Low parallax in 360 VR rigs | |
| Infra-Red Capable | (IR corrected lens recommended) |
| Adapters available for other lens types | |
| Feature | Availability |
| --- | --- |
| M12 Lenses | |
| CS-Mount | |
| C-Mount | |
| Entaniya VR | |
| Internal Filters | (M12 lenses will require an IR-Cut for normal color) |
| Fits in waterproof Super Suit | The camera body fits without lens |
| Karma Compatible | (with compatible lenses) |
| Low parallax in 360 VR rigs | Great for 360 video rigs but parallax is slightly higher |
| Infra-Red Capable | (IR corrected lens recommended) |
| Adapters available for other lens types | |

OTHER RIBCAGE CONVERSION KITS: