Description
Add new mounting options to your Insta360 ONE R!
Our all aluminum tripod mount for Insta360 ONE R action camera features three mounting positions on the top, bottom and side plus quick tool free mounting and removal. Optionally add the included special bolt for securing Back-Bone modified Insta360 ONE R camera modules to provide extra strength for large lenses. Use a coin to tighten the stainless steel clamping screw. Attach a cold shoe so you can mount LED lights or microphones. Use with professional tripods, selfie sticks, power arms and more!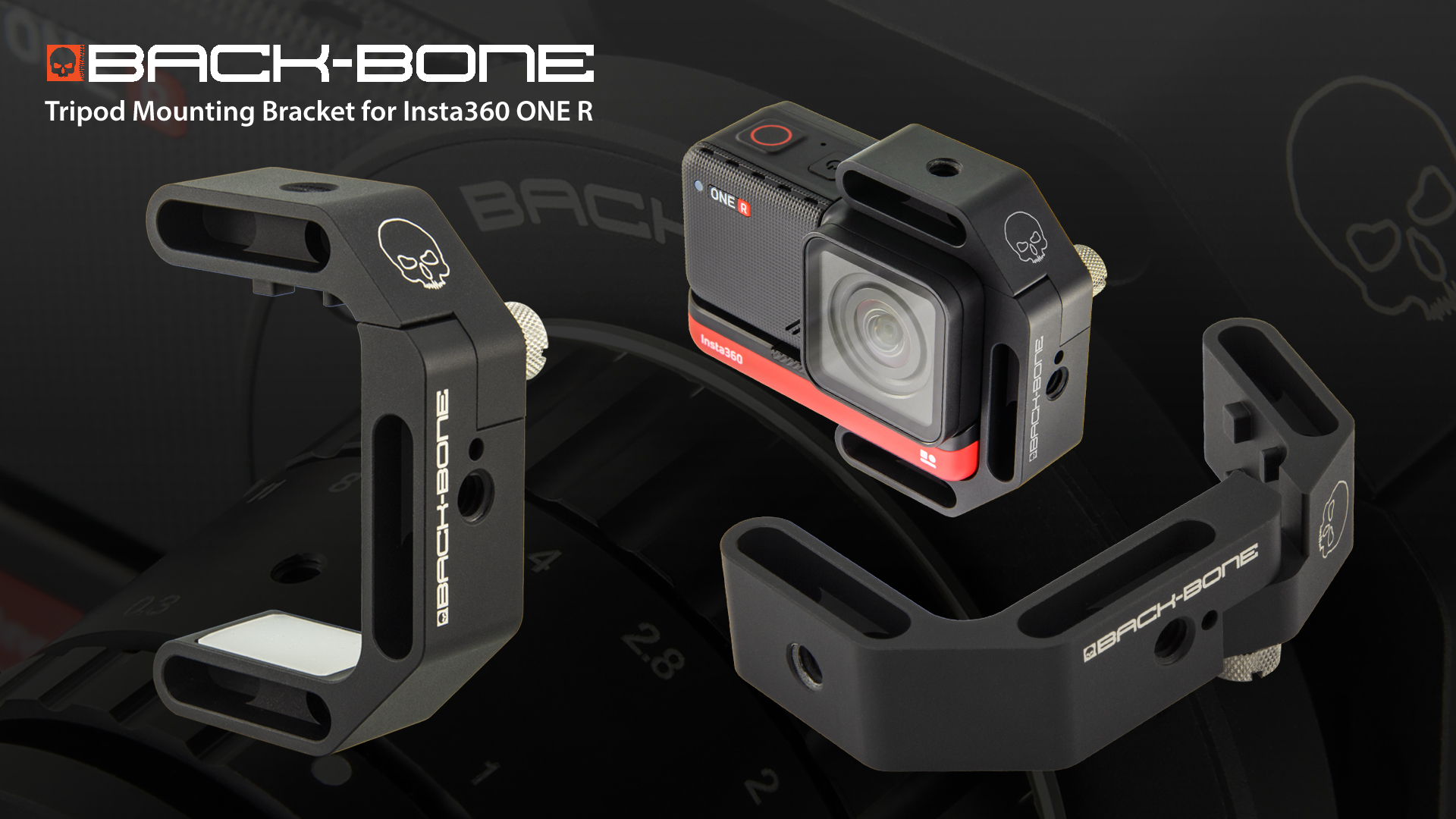 Features:
CNC Machined Aluminum
Works with all Insta360 ONE R modules
3x mounting points
Tool free mounting and removal
Extra bolt to strengthen Back-Bone modified modules with large lenses
Includes:
Aluminum tripod mounting bracket
Stainless steel bolt
Optional bolt and Allen key for Back-Bone modules.