Computar and Back-Bone and Introduce the Ribcage RX0 Package – Select Computar lenses with Back-Bone's Ribcage RX0, offering full lens exchangeability with market leading camera specifications.
Computar and Back-Bone Gear Inc. are together announcing their RX0 Package. Computar® offers an extended family of larger format, C-mount, fixed focal length lenses as well as a complete family of CS and M12 mount lenses. Back-Bone delivers the only cameras in the world able to attach virtually any lens.
Back-Bone is now delivering Ribcage Sony RX0, a light weight, small form factor camera capable of mounting virtually any lens type to deliver 4K @30 fps or 1080p @1000 fps. The RX0 is intended by Sony to be a shock and waterproof camera aimed at video professionals and enthusiasts. Back-Bone adds full lens exchangeability and flexibility as well as filter choice, unleashing its full potential. Full press release
Promotional Code 'bbcomputar15'
Simply enter the code into the 'Promotional Code' box on the Cart or Checkout page and hit 'Apply' to receive a 15% discount on Computar lenses and select Back-Bone products. Details below.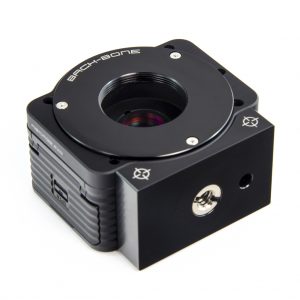 Ribcage RX0 Packages
**Promo Package Special ended June 15, 2018**
[single_product_two product_id="12365″]
[single_product_two product_id="12360″]
Computar Lenses
[show_products product_in_a_row="6″ filter_type="ids" ids="1472,1489,1712,2321,2376,2416,3024,3025,3723,4025,4027,11766,11789,11790,11791,11796,11808,11809,11810,11811,11812,11815″ orderby="date"]
Back-Bone Products
[show_products product_in_a_row="6″ per_page="-1″ category="ribcage_cameras"]