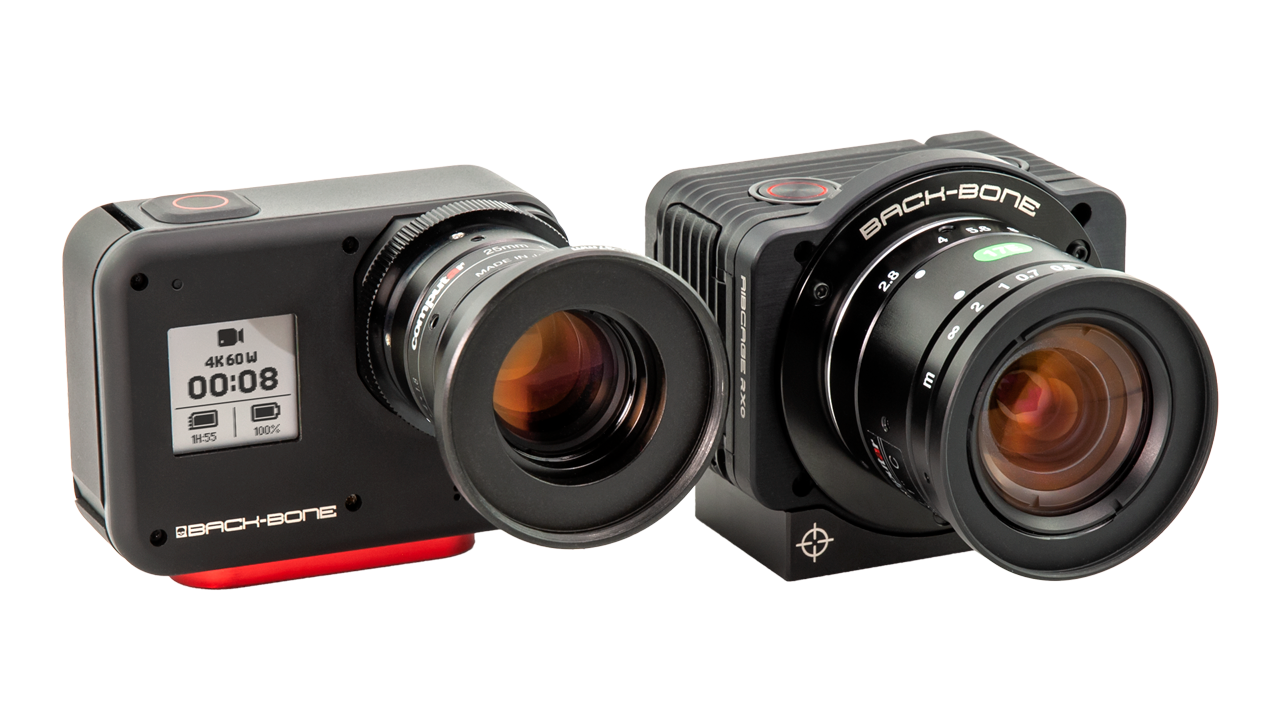 Do you already own a compatible GoPro or Sony RX0 camera?
Back-Bone's expert tech staff can install one of our interchangeable lens mod kits for you! We offer DIY kits for cameras when possible, however the GoPro Hero7-11 cameras are too difficult for most people to convert themselves. The DIY kits we do have available also aren't necessarily for everyone. Take advantage of our extensive experience and special equipment and we'll convert your camera for you!
What's the Turnaround Time?
From the time we receive your camera(s) the conversion turnaround times are typically as follows. We may be able to return the cameras faster depending on how many conversions are in the queue:
GoPro Hero9-12: 2-3 weeks
GoPro Hero7-8: 1-2 weeks
Sony RX0/RX0 II – 1 week
What Will I Receive?
Your converted camera will be returned to you along with all of the extra items included with our pre-converted cameras. This will include a custom Back-Bone case with Velcro dividers, spare filters, tripod mounts, lens mounts and more. Check the product listing your your specific camera model for details.
Let's Get Started
Simply add the conversion services you'd like to order to your cart and choose an option for your return shipping. Once we receive your order we'll send you detailed instructions on how to package and ship your camera to us! Feel free to also add any lenses or accessories you need from our shop and they will be shipped to you along with your converted camera when it's ready.
Bulk Pricing
Do you have 5 or more cameras you'd like to send for conversion? Fill out the form below and we'll get back to you with a quote!