Description
Important: Modified Insta360 ONE R camera modules are not waterproof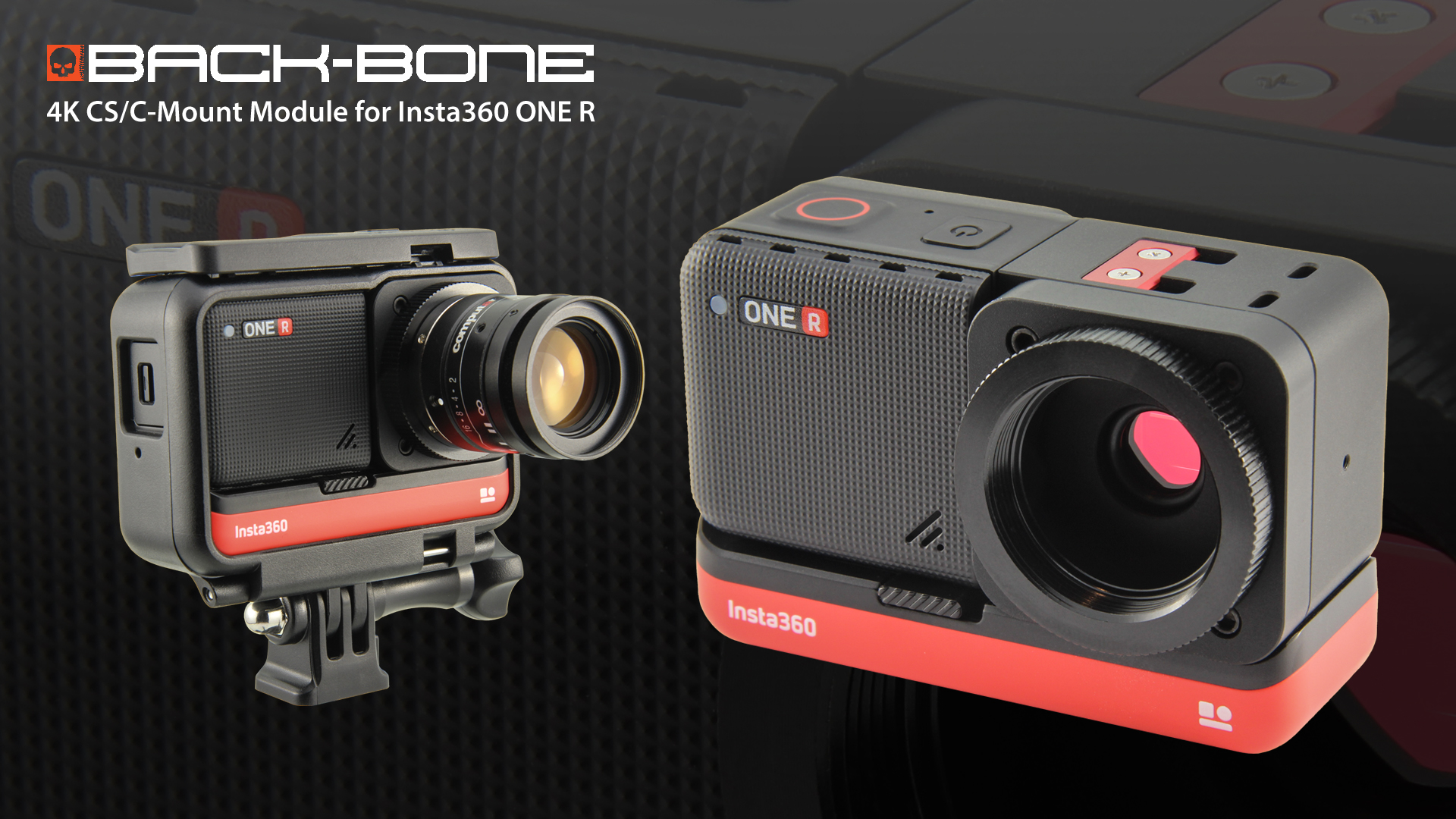 Unleash the beast hiding in your Insta360 4K camera module. Take full advantage of all the killer resolutions, frame rates and features with your own choice of lens! The modified module comes with everything you need to connect M12, CS-Mount & C-Mount lenses. That means you can use small, light weight lenses similar to the original, use vintage Bolex film lenses or any of the thousands of C-Mount lenses that have been developed over the past 100 years. Because C-Mount is an industry standard mount for machine vision, medical and scientific imaging equipment  you can also connect the camera directly to microscopes, telescopes and a wide variety of other devices.
The removable IR cut filter means you can image in full spectrum from the edge of UV up to NIR and Infrared. You can also get custom filters such as cold mirrors for blocking all visible light or ND filters to adjust your exposure.
Features:
Fully converted Insta360 ONE R 4K module
Shoot up to 4K/60 with your own choice of lens
Killer features like manual focus, zoom and cinematic depth of field
M12, CS and C-Mount lens mounts included
Connect most popular lens types with optional adapters
Use with microscopes, telescopes and more!
*1/2.3″, 1/2″ or 2/3″ lenses recommended for best results
Includes:
1x Modified Insta360 ONE R 4K Module
M12, CS and C-Mount lens mounts
1x spare IR-Cut filter