RX0 MOD KIT INSTALLATION GUIDE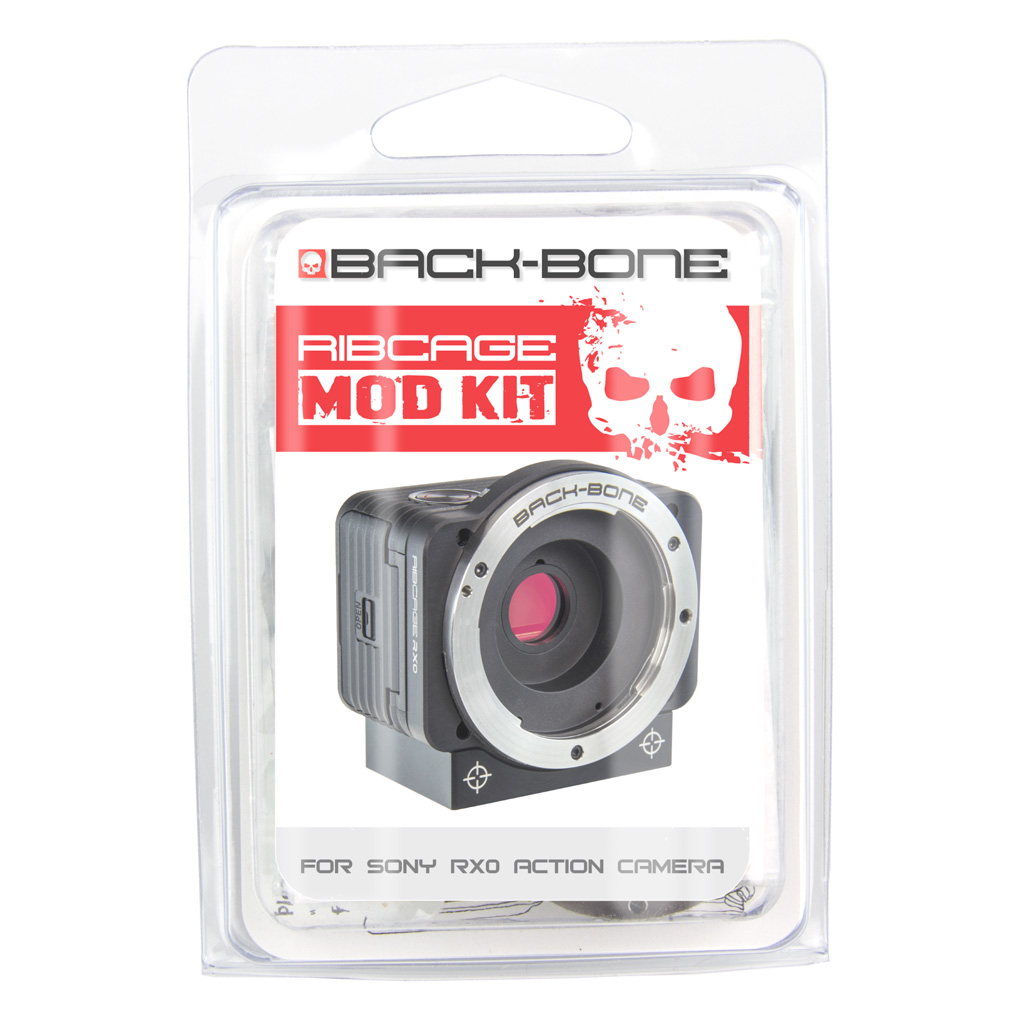 Before You Get Started
We recommend that you watch the installation video first to make sure you are comfortable with all the steps. If not please contact us using the form at the bottom of the page and we can arrange to have it installed for you. Be sure to save and label all screws and parts as directed by the video.
The main installation video shows how to tear down and rebuild your Sony RX0 into a Ribcage RX0 in MFT configuration. Below the main video there are instructions for setting up the camera as C-Mount and for installing the IR-Cut filter. Installing the IR-Cut filter is a required step for accurate color in your images. Links to those videos can also be found at the end of the main installation guide.
Before opening up your camera:
Update Firmware
Charge Battery
Test Camera Functionality
Remove SD card & Battery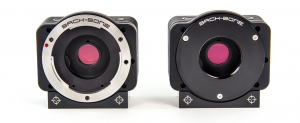 Cutting Tools

Utility Knife
Metal Clippers
Scissors

Other Required Tools

Plastic Spudger (included)
Fine Tipped Tweezers
Small Metal File
Super Glue
Black Permanent Marker
Electric Tape
Sand Paper (120 – 200 grit)

Recommended for Cleaning

Air Puffer
Microfiber Cloth
Lens Cleaning Fluid
LensPen MiniPro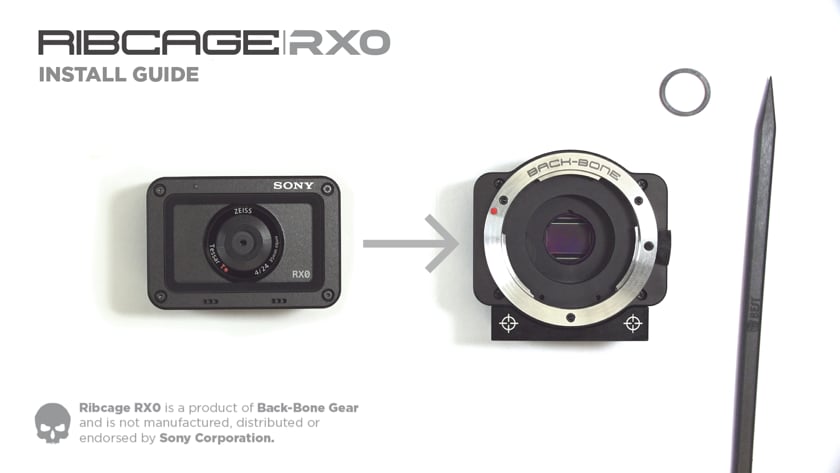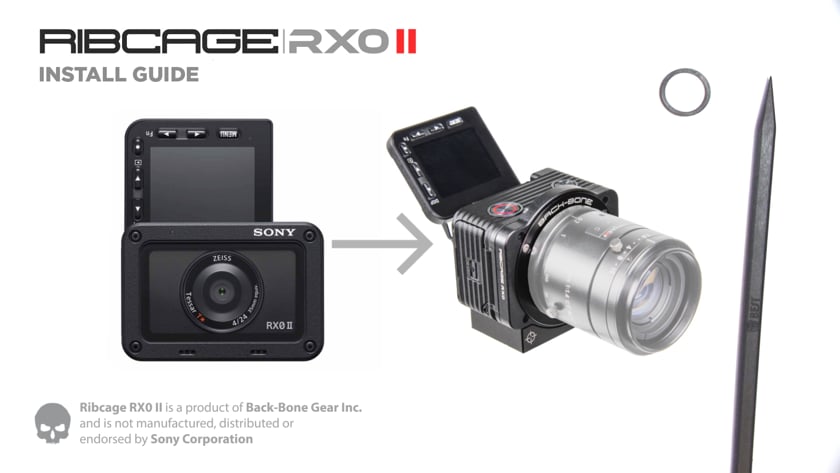 C-Mount Configuration
While a C-Mount to MFT adapter will work for certain smaller lenses, to take full advantage of all C-Mount lenses we recommend using our dedicated C-mount plate.
Cleaning
Routine changing of lenses and/or filters may cause the need for cleaning the filter and/or image sensor. A symptom of this is may be small dark spots in your images when your iris setting is high. In many cases just using a puffer to blow dust off the filter is sufficient. Never use tissues for cleaning as they leave a lot of small debris behind and can create tiny abrasions.
Handy Guide
For more instructions and helpful information about your Ribcage RX0 mod please visit:
RIBCAGE RX0/RX0 II GUIDE
IR-Cut Filter Installation
In order to get normal color in your images you must install the included IR-Cut filter.
Troubleshooting & Known Issues: 
Error Code E:61:00: Enabling your camera to accept a wide array of lens choices requires that we remove the original SONY lens assembly. As a result, the auto-focus drive can no longer determine that lenses' position, resulting in the error code. This has no effect on the performance of the camera and the error code will not appear in any footage.
Camera Freezes When Using Mobile App: If you find that the camera hangs or freezes when trying to capture via the Sony Playmobile app, simply change your focus method to 'PF' instead of 'MF'.
My footage looks pink! You need to re-install the supplied IR-Cut filter which prevents infra-red light from reaching the sensor. Spare filters can be found here.
Dark spots in footage, especially when iris is closed down: Your image sensor or filter needs to be cleaned and/or you need to ensure that there is no dust or debris on the back of the lens. Using an air puffer is usually enough to blow away small particles that may have gotten on the sensor or lens. A LensPen MiniPro is also a great tool for cleaning – see notes above about cleaning.
My lens isn't straight: When using a lens or adapter with a built in tripod mount from time to time you may find that the lens is off by a couple of degrees. Typically this can be corrected by simply adjusting the tripod mount on the lens or adapter. In the rare case where that isn't possible, rotate the camera as needed by easily removing the lens locking pin from the camera:
Remove the MFT mount by loosening the 3 screws almost to the point of removal with the provided Allen key.
Take the lens locking pin/button out and keep in a safe place.
Replace the mounting ring. Make sure the logo is at the top and tighten the screws (Don't overtighten).