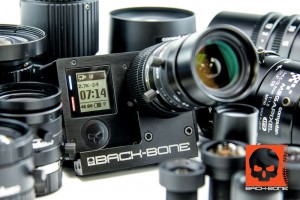 RIBCAGE FOR HERO4 IS NOW SHIPPING! Built on the popular GoPro Hero3+ and now the new Hero4 camera lines, the Ribcage Mod Kit brings all the advantages of these versatile cameras and adds infinite options with interchangeable lenses. Use small fixed focus M12 lenses, the superior optical quality of FA and Megapixel CS and C-Mount lenses, or the power and features of any available SLR lens. Film in ultra slow motion, or at resolutions never before seen on a consumer level camera. Our kit turns the GoPro into a powerhouse professional production camera! Available as a ready to go camera, or as a modification kit for those who like to tinker!
SMALL PACKAGE, BIG POWER
SO WHAT ARE THE ADVANTAGES OF THE RIBCAGE?
Infinite Lens Options: The Hero cameras feature an awesome, crisp and sharp wide angle lens in order to capture all the action, but this may not always be the look you're trying to achieve. With the option to change lenses filmmakers can easily get any look they want from this great camera – and you can use the original lens too!
Depth of Field and Manual Focus: To achieve a more cinematic look many filmmakers wish to use a more shallow depth of field, creating a 'bokeh' or blurred background and foreground. By adding different lenses the user can now manually control the focus and F-stop to create the ideal look.
Zoom: With a manual zoom or telephoto lens attached you can achieve sharp detail from a great distance, and perform zooming during filming.
Night Vision: The Ribcage mod kit has a removable IR cut filter, allowing the user the ability of filming with or without the filter. The benefit of this is, with the addition of an IR light source such as a battery powered IR LED panel, you get instant night vision! All those ghost hunters out there can film in complete darkness and still control multiple cameras with the WiFi remote!
Use Your Old SLR Lenses: How many of us have that old camera bag in the closet gathering dust? The optics and manual controls on most older SLR film camera lenses are excellent! Why not breathe new life into them by using them on your Ribcage? With the proper adapter ring you can attach almost any popular brand of manual lens to our mod, including Canon, Nikon, Pentax and more!
Affordability: Why dish out thousands of dollars for similar features? Add our mod to your camera and have it all for a lot less money! Use the extra cash to add more cameras to your production!

---
THE PERFECT CAMERA SOLUTION
VIDEO / FILM
With shooting resolutions up to 4K and frame rates up to 240fps our Ribcage Modified Cameras are a perfect solution for the budget conscious film maker. It's currently the most cost effective 4K interchangeable lens camera solution on the market.
UAV / DRONE
Its light weight and small form factor, combined with the capability to accept small M12 lenses make the Ribcage the perfect choice for filming while mounted to small remotely controlled aircraft. With specialized filters the camera is also perfect for NDVI applications.
MEDICAL / DENTAL
The Ribcage is a C-Mount camera, which means it can be attached to any C-Mount compatible mount or adapter. This makes it perfect for attaching to medical and surgical imaging equipment, microscopes, endoscopes and more.
SCIENCE
Its dependable and rugged construction combined with its incredible resolutions and frame rates make it ideal for attaching to scientific imaging equipment or for specialized applications. The IR-Cut filter is also easily removable and custom bandpass filters are available.
---
C-MOUNT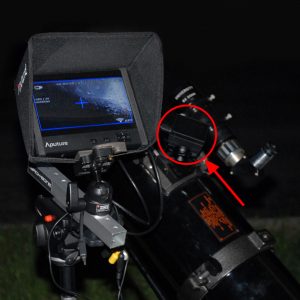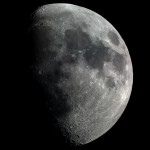 C-Mount is one of the most versatile and common lens mounts available. This gives our modified cameras the advantage of being able to use not only M12, CS-Mount and C-Mount lenses, but every other popular lens type as well via commonly available adapters.
CONNECT YOUR CAMERA TO ANYTHING
With the versatility of C-Mount the possibilities are endless. Pictured is a Ribcage Modified Hero3+ Black connected to a 700mm telescope and the resulting image. Click to enlarge.