Description
 **Please note that this product is not necessarily for everybody. It requires you to take apart and re-assemble your camera which will void the manufacturer's warranty. Back-bone has no control over the end user's skill level and cannot be held responsible for accidental damage. If you don't feel comfortable performing the installation yourself we also offer Yi 4K cameras that have already been modified and tested. Contact us to inquire about our installation services if you already own a compatible camera. Many of our dealers also offer installation services.
Now featuring 4K+ support!

Power, Versatility and Economy
Superior power and versatility for a great price. The Yi 4K and 4K+ camera's small size, light weight and astonishing shooting options make it a pocket sized powerhouse. In fact the 4K+ features 4K recording at 60fps! Modify it with our interchangeable lens kit and it becomes extraordinary! It features native M12 (S-Mount) and C-Mount compatibility as well as compatibility with some CS-Mount lenses**. Almost any popular lens type can be attached with optional adapters including Canon, Nikon, Pentax and more! Take advantage of what professional lenses have to offer: manual focus control, a more cinematic depth of field, macro shooting, optical zoom and iris control. There's a built in tripod mount so you can connect your camera to professional mounts and supports. Want night vision? Just take out the IR-cut filter so you can see in the dark with any IR light source!
Light Weight
Designed to be as light as possible for increased compatibility with gimbals and drones, the Ribcage Modified Yi 4K Camera is perfect for gimbal platforms. Connect your favorite C-Mount lenses for use on large gimbals or use the included M12 lens mount to use your camera with action camera sized drones and gimbals. Many distortion free wide angle lenses are available to get exactly the look you want.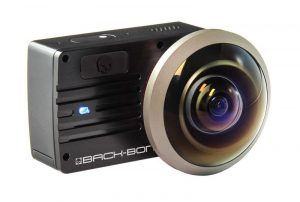 360 VR
The Ribcage Modified Yi 4K Camera fully supports all the best lenses currently used to capture stunning high resolution, high frame rate immersive 360° videos with fewer cameras! Mount Entaniya, iZugar and more! Furthermore, the 4K+ features a new 4000 x 3008, 30fps shooting mode allowing you to get the maximum possible resolution and coverage from your circular fisheye lenses. Perfect for high-res output from a single Entaniya 280!
Vintage Glass
C-Mount has been around since the 1920's where it was originally used on movie cameras. This amazing camera can accept all kinds of vintage lenses including those from 16mm movie cameras like Bolex, or 8mm C-Mount and D-Mount home movie camera lenses (adapter required). Film is a rare commodity these days, so why not give your old lenses new life with Ribcage!
From Microscopes to Telescopes and Everything in Between
In addition, C-Mount is commonly used in scientific and medical imaging equipment so the camera can be directly connected to many microscopes and telescopes! Insert custom filters in order to capture specific wavelengths.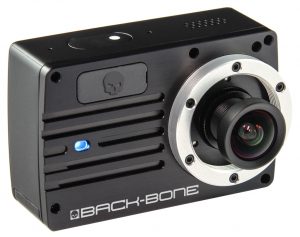 Package includes:
Precision machined aluminum Ribcage Yi 4K Mod Kit parts
CS/C lens mounts
1x Reversable M12 lens mount (included mounting option)
2x IR-cut filter (15mm)
2x filter clip
1x packet of screws and hardware
**CS-Mount lens compatibility is limited to varifocal lenses. Varifocal lenses may not have full zoom range. M12 to CS adapters and Entaniya lenses have full functionality.