Using Back-Bone's H7PRO C-Mount modified cameras unlocks new potential.
By choosing a modified GoPro camera from Back-Bone you can now unlock its powerful features and use them on applications that would be impossible with the stock camera.
These macro examples were shot with our H7PRO Modified GoPro HERO7 Black. All shots were taken at 4K/60fps and slowed to 24fps. The shooting setup featured a field monitor, two LED lights and a Computar 2/3″ 3.3x Macro Zoom lens. A 2-axis macro focusing rail was used for more precise positioning. The movement seen in the video is actually the natural motion of the plants the insects were sitting on. A 1/1.8″ Computar 25-135mm C-Mount lens was also used in a few shots.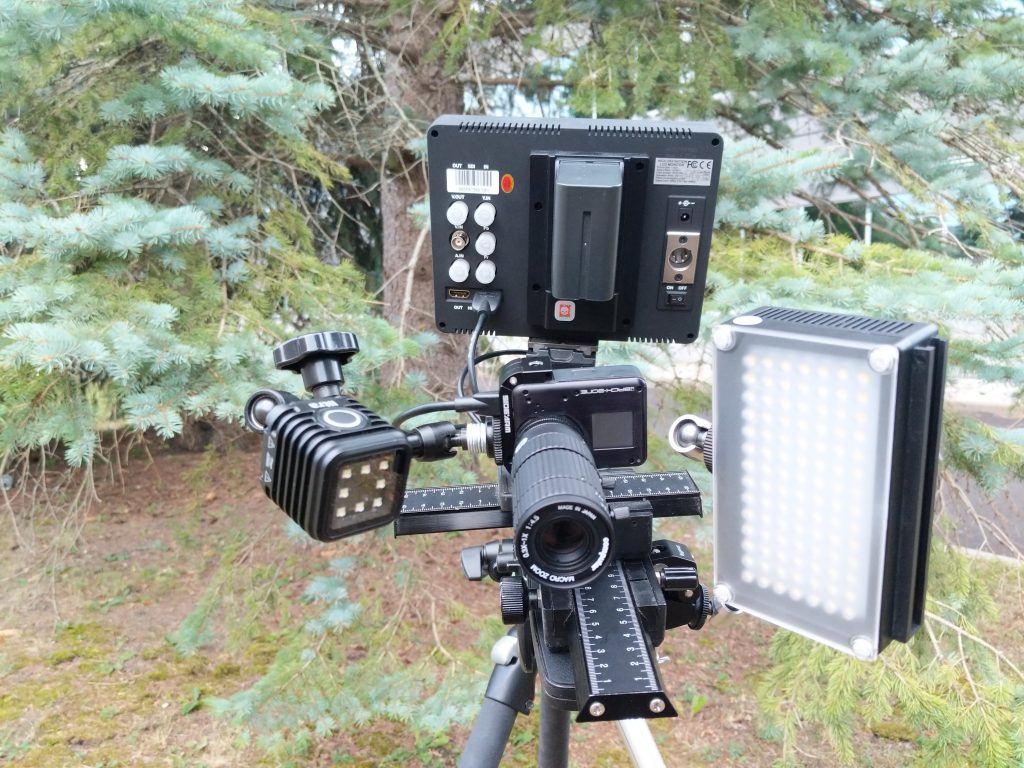 The H7PRO is capable of accepting M12, CS and C-Mount lenses as well as most popular lens types when optional adapters are used. The powerful features of the camera can now be applied to things other than action and sports. You can use our cameras for professional, scientific and medical applications by simply choosing the lens and filter that suits your needs. The camera can shootin in infrared and even be connected directly to microscopes for 4K/60 recording at a fraction of the cost of other systems!