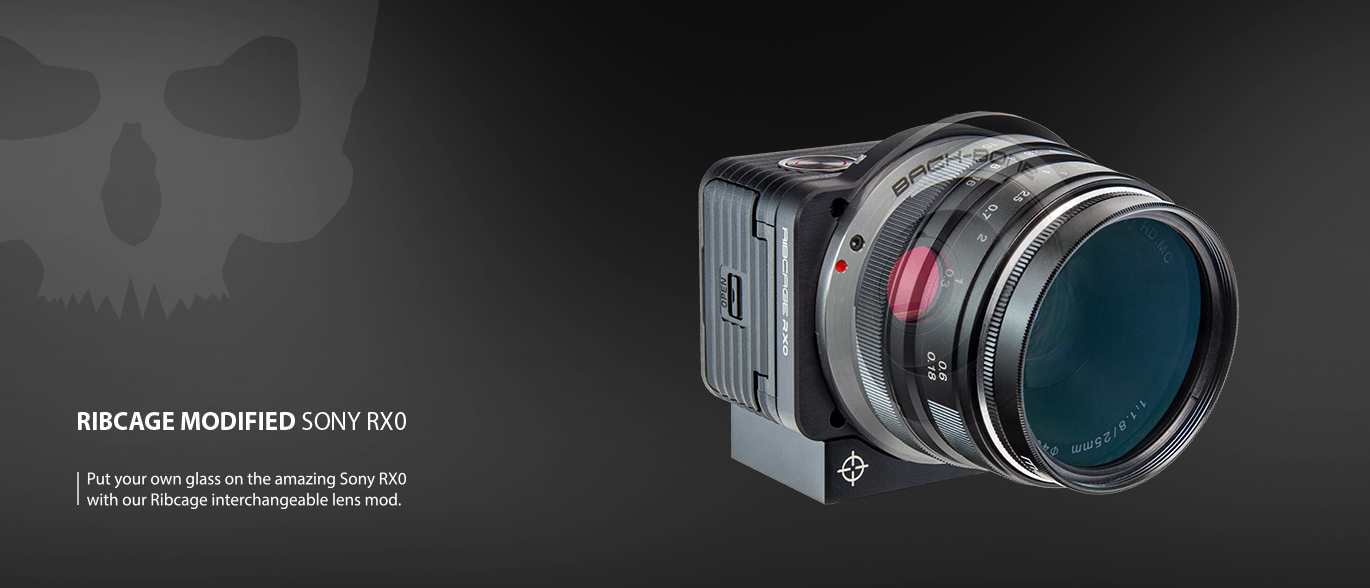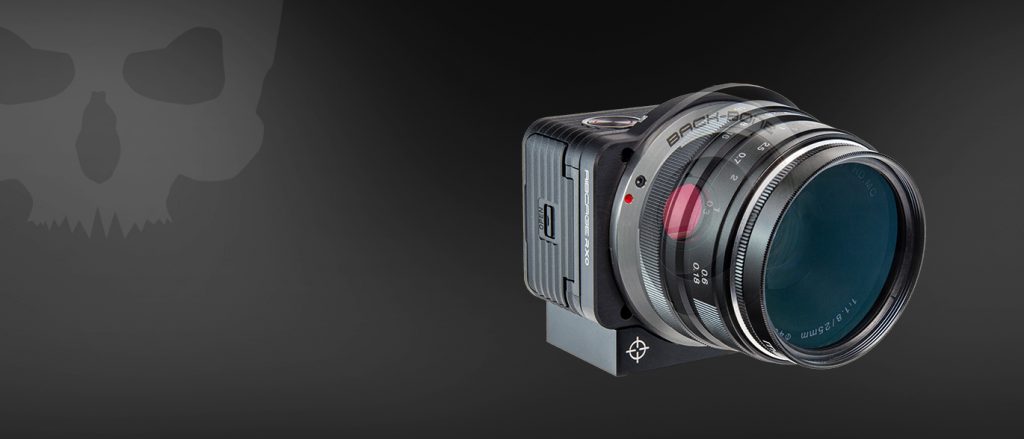 RIBCAGE MODIFIED SONY RX0 / RX0 II
Put your own glass on the amazing Sony RX0 II with our Ribcage interchangeable lens mod.
• MFT mount* & C-mount
• Use slr lenses & more with optional adapters
• Tripod mount with both 1/4-20 & 3/8-16 unc threads
• Improved cooling for extended shooting
• Internal filter holder & removable ir-cut filter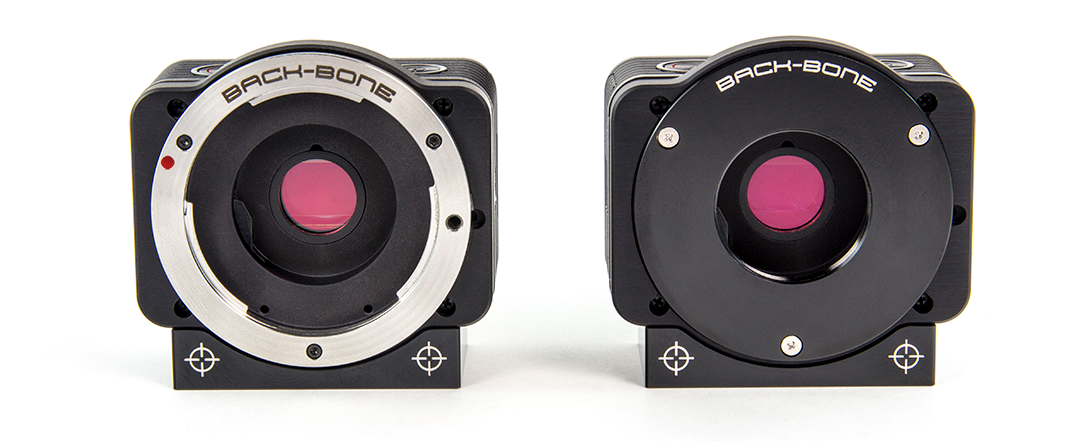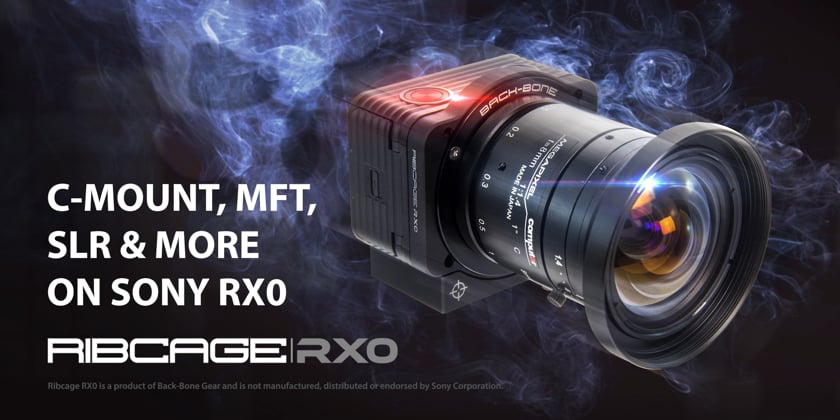 Pre-built or DIY
We provide professionally built and tested Sony RX0 II converted cameras complete with a custom Back-Bone case and accessories. If you've already got a Sony RX0 or RX0 II camera you can install our DIY Mod kit!
A fully modified RX0 II camera comes configured with a passive micro four thirds (MFT) mount* and can be re-configured to C-Mount at any time with the included mounting ring. With this mount combination you can attach almost any lens, or use your camera with imaging equipment such as microscopes and telescopes. Use your SLR lenses with an optional adapter, or use some great vintage cinema lenses for a unique look.